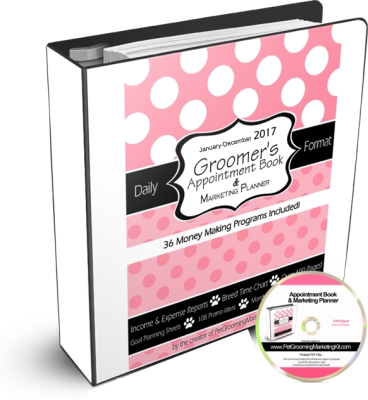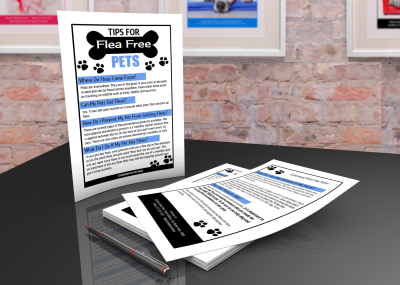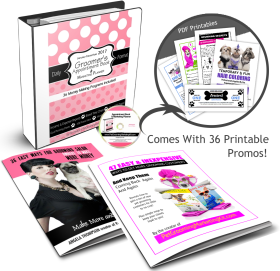 Only $12.95 For The Instant Digital Download

Comes With 36 Printable Promo Pieces To Use In Your Salon
Fits Into Any 1" 3-Ring Binder
This printable appointment book comes as a print ready pdf file. Covers January-December, 2018(totaling 113 pages). You will want to go to your local Walmart or office supply store and pick up two, 1" , 3-ring binders to put your printed appointment book in and a separate one for the marketing planner. Print out the calendar pages in "grayscale" or "black & white" and select "actual size"(some printer manufacturers may vary). Print double sided and then three hole punch the stack of pages. Or print single sided if you want a blank page for notes, next to each dated page. We recommend having these printed at your local copy shop. Typical copy shop fees run around .05 -.06 cents per b&w copy. So it should come to around $9 for printing. Please note that the planner is meant to be printed in black and white and not color. To print that many color copies would run well over $100. There are 161 planner pages total and 36 color promo printables. 
The appointment book, marketing planner and printable promos come with our Basic Groomer's Profit Kit for just $12.95. This digital download includes:

Plus a bonus of 2 Ebooks that cover secrets to getting more customers and increasing your profits!

You will receive a print ready pdf file full of 36 printable promotional materials to use in your grooming salon.  Just pick which one you want to use and print it out. Print as little or as many as you desire. Includes everything from upsell programs to customer education handouts.
GET KIT PRICING & DETAILS